Here's What's In Store For You..
In the Day Game Immersion Advanced online video training program, you're a fly-on-the wall as six guys from all walks of life take part in an intensive 7-day "immersion program."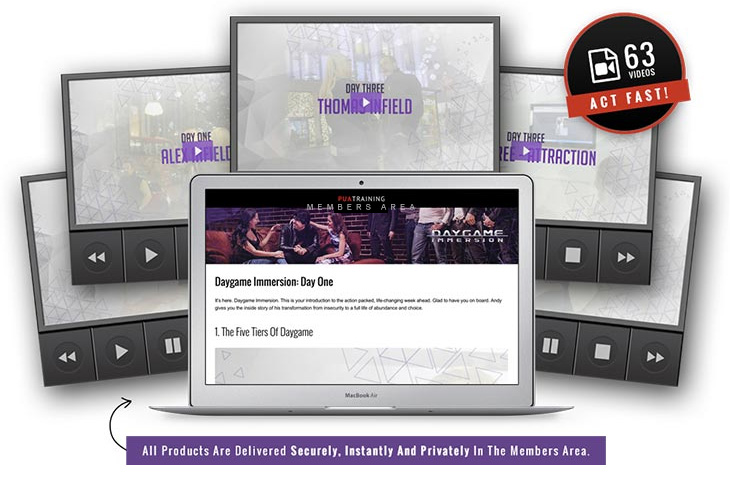 Every moment of their intense journey is captured on camera, beginning each day with the morning seminar and then off into the streets for day game approaches. After, you join them back in the immersion seminar room, as Yad delivers pin-point feedback, eliminating every last kink in their game.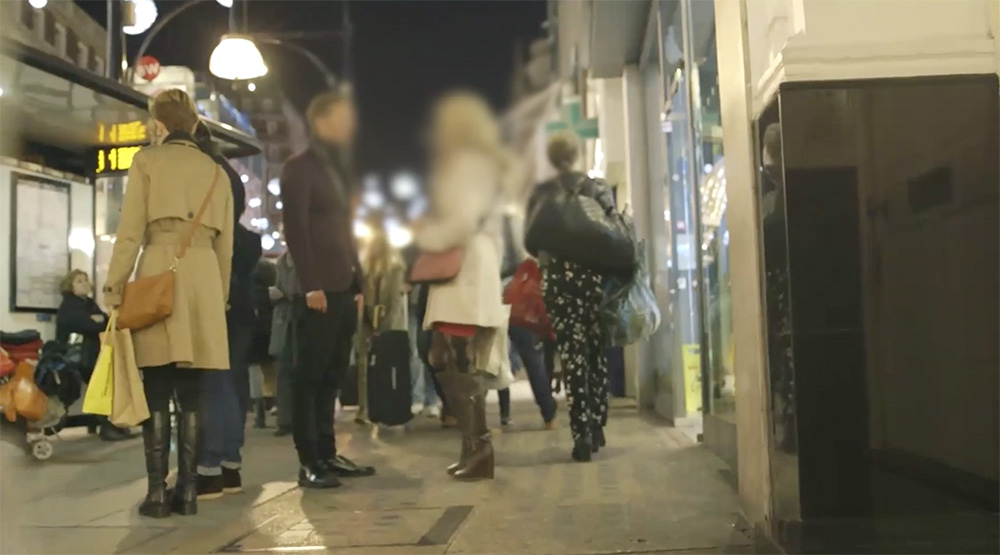 This is literally the first program of its kind and we cannot emphasize enough just how powerful this style of teaching is. There is simply no other style of teaching that can match the effectiveness of watching students at a comparable skill level to you work through the most common day game mistakes.
In going through the immersion program you are effectively short cutting your learning curve and allowing them to make the mistakes, so you don't have to. Early reviewers of the Day Game Blueprint report more improvement in just 30 days than in the previous 6 months. And watching regular guys put in the work and do their approaches will give you inspiration to get out there and start doing the kinds of things you know you are capable of.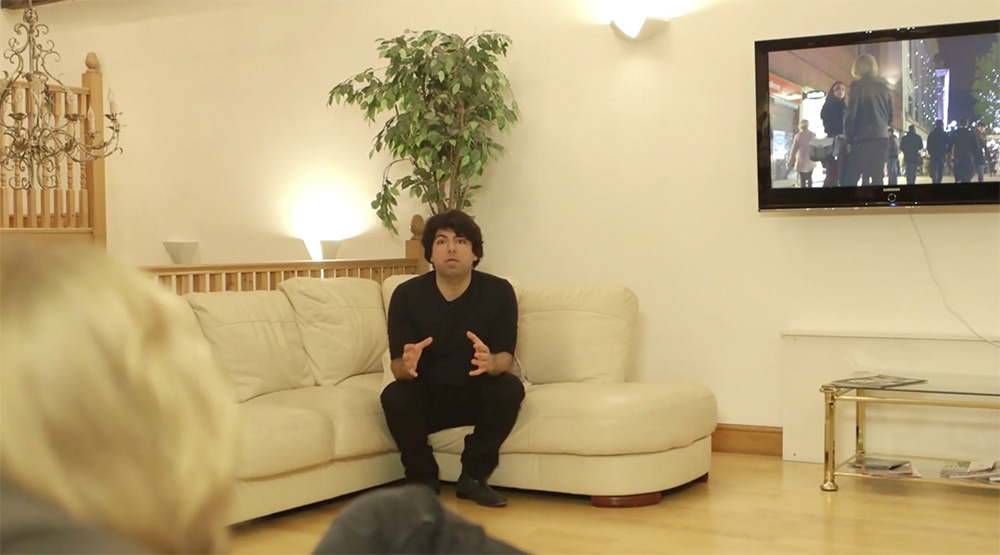 This program contains over 30 hours of high-quality video footage and training. We recommend approximately 1 hour of study per day, combined with infield practice.
If you are ready to immerse yourself in the Day Game Blueprint methodology, then you are ready for Day Game Immersion.

Your purchase will appear on your bank statement under the name "DayGame8447827613" and will allow for a refund within 30 days from date of purchase. Day Game Immersion is available for an initial purchase price of $97. Information submitted in conjunction with this order is handled within the constraints of our privacy policy. For additional details on terms of your purchase see our terms of service. By placing your order you agree to all terms of the sale, including those above and in our terms of service here.