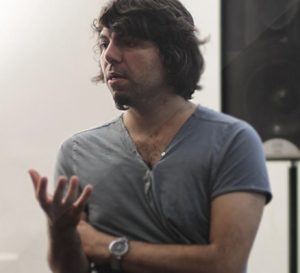 Hello, my name is Yad Barre and if you are interested in vastly improving your confidence, and giving yourself the best possible chance to meet the woman of your dreams, I'd like to assure you: you are in the right place.
I founded Day Game Blueprint with one mission: To allow you to benefit from a breakthrough new method that has allowed literally thousands of men to meet higher quality women than they ever thought possible.
This includes many men who considered themselves, "beyond hope"…worried their age, looks, or income would hold them back from living a happy life.
Yet, despite the efficacy of what I'm about to share with you today, you cannot learn this method anywhere else online. In fact, most resources online doling out dating advice will tell you to do the exact opposite of what you're about to discover. Put simply…they don't have a clue.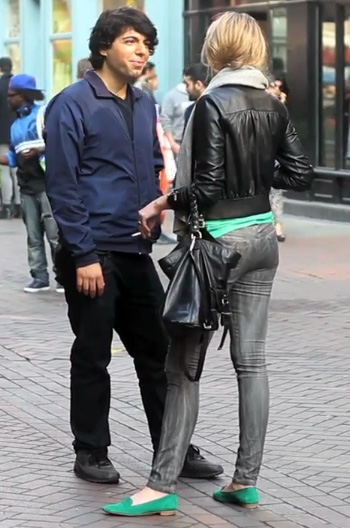 For over eight years, I have been the world's pre-eminent expert on meeting women during everyday situations. My own frustrations and struggles with women as a young man led me to spend thousands of hours studying interpersonal communication and testing everything out in the real world to see if it actually produced results.
I quickly realized that bars and clubs were no place for me. Getting dressed up like a "cool kid" to compete with tough-looking guys for superficial women was not my idea of fun; not to mention, given my looks, success in these situations was basically impossible.
I turned my attention towards meeting women in everyday situations and in doing so, became the driving force behind the creation of a new way of meeting women – "Day Game."
What I found was that meeting women in the day time – simply speaking with them on the street, in the coffee shop, or in a clothing store – was far more effective than going out at night looking to "pick up" women.
Without a barrage of incoming lotharios, women are more receptive to your approach during the day. They are interested in hearing what you have to say. And they do not judge or compare you to anyone else. The dream of getting "swept off her feet" is very real. And with a little study and practice, you're able to give her an experience that she's only seen in movies.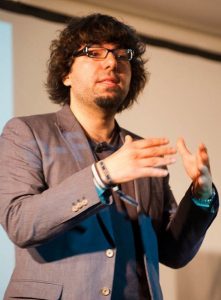 Over the course of the past 5 years I've trained thousands of men in the method I've developed through my in-person seminars and workshops across the world.
And while I'm able to serve 300-500 men per year, I know my reach is limited. This is made evident by the fact that the waiting list to train with me is over 6 months long.
Although I greatly enjoy working with students personally, I don't want you to have to wait 6 months to take advantage of the life-changing methods I've discovered. Because of this, I've created DayGameBlueprint.com to share with you the methods and techniques I've discovered.
My flagship program "The Day Game Blueprint" gives you access to the exact same seminars that in-person attendees paid thousands for. And my advanced "Day Game Immersion" program takes you far beyond the basics, into the realm of experience only my exclusive one-on-one private clients get to experience.
I am confident these programs will change your life forever.
So welcome to Day Game Blueprint. I'm honored to have you here as a a guest. And it's my pleasure to guide you towards a future filled with happiness, love, and of course… beautiful women.
Yad Barre, "The God Father of Day Game"
The Day Game Blueprint Explained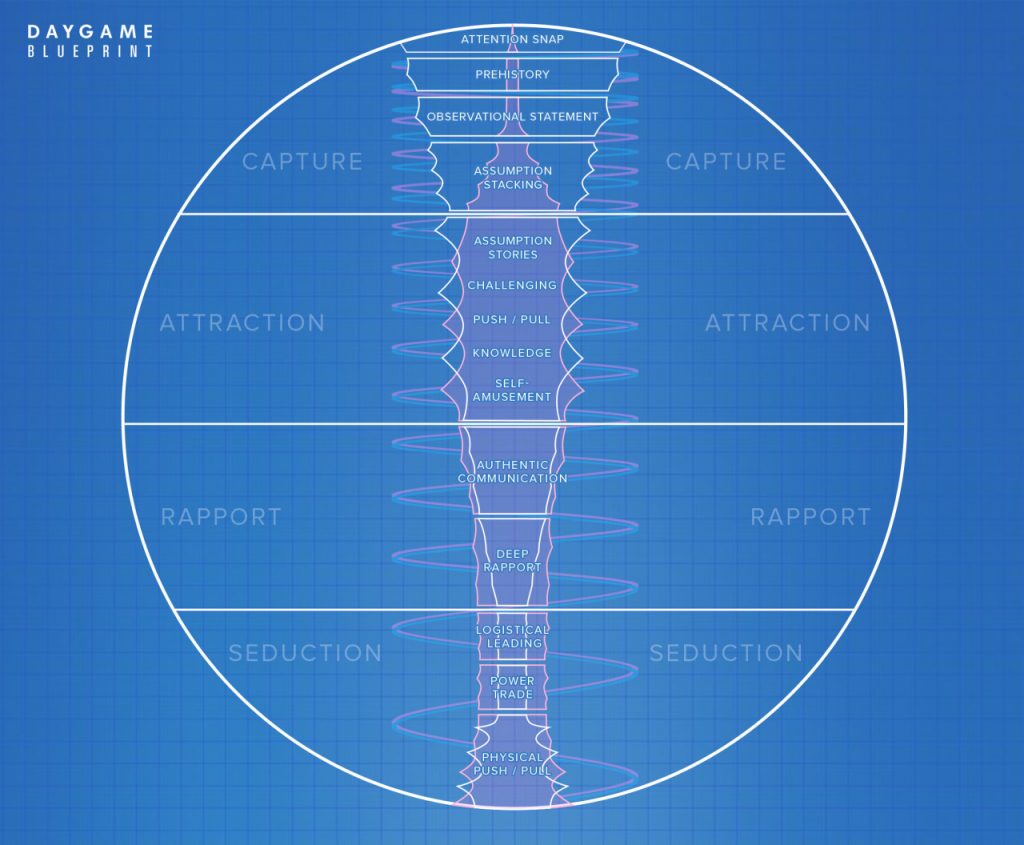 The Day Game Blueprint is not a set of scripted lines or routines. It's not about being mean to women or "playing" them. Instead, it's a sequential, phase-driven approach to interacting with strangers.
It recognizes that when a woman first meets a man, she has certain questions and apprehensions, and then gives you – the man – a "blueprint" for handling them while allowing you to move the relationship forward in a manner consistent with how women themselves prefer to be courted.
One of the biggest challenges for women in the 21st century is that men simply don't understand them and are unable to give them what they want. With the blueprint, and its set of ethical-yet-effective communication techniques, you will be in a position to stand out to women, in much the same way that a beautiful woman walking down the street stands out to you.
To get started learning the method, we recommend you begin with "The Day Game Blueprint" video training course and then continue on with your studies in both the "Day game Immersion" and "Yad Show" courses.